Printable Patterns for this Craft Includes:
15 Pages
All the patterns, games, and lessons in this store come from Danielle's Place and are also available through a yearly membership for $23.95.
Also available for this lesson are two coloring sheets and printable Bible verse playing cards.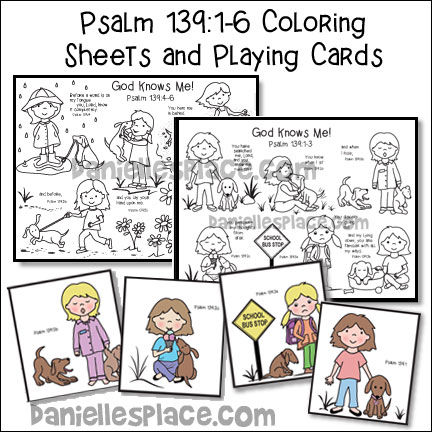 Purchase the Coloring and Playing Cards separately.
This is one of two lessons on Psalm 139.  Click here to purchase the second lesson – Your Are There – Psalm 139 Bible Lesson.