This complete lesson in NIV includes 17 pages:
Printable Bible Verse Cards – KJV and NIV
Farmer and His Barn Coloring Sheet
Greed to Gratitude Coloring Sheet and Activity Sheet
Greed to Gratitude Maze Activity Sheet with Bible Verse Reference
Greedy Farmer Stick Puppets in both color and black and white
Bible Lesson using Stick Puppet Props – Lesson Concepts: It is exciting to get new things and to be successful, but it is important to remember that everything we have comes from God, and we should honor him by giving to others who are in need. Greed is putting too much importance on your possessions, and not on your relationships with God and others.
Wheelbarrow Bible Verse Relay Race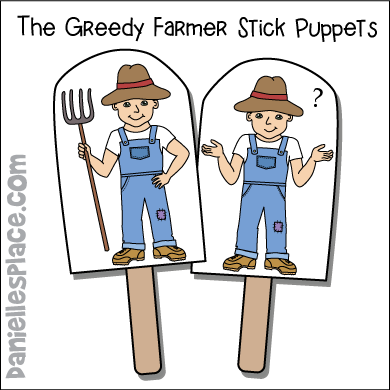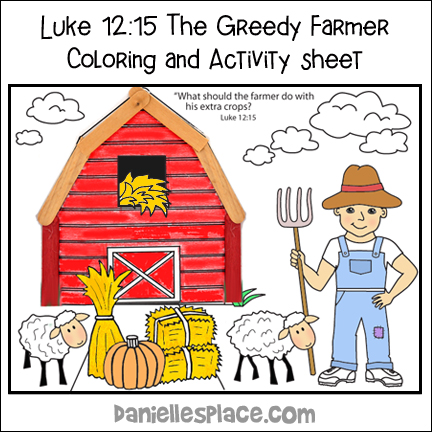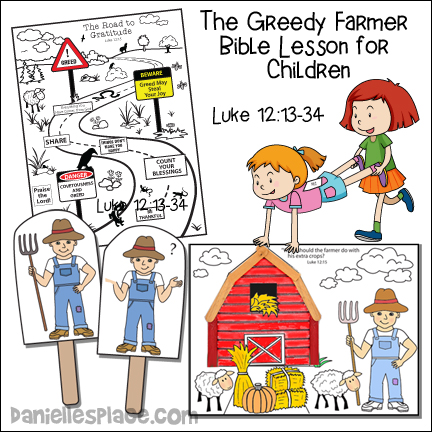 You must log in and be a buyer of this download to submit a review.