Teaching Concept: God gave fireflies the ability to produce light. We can shine like the firefly, but with a different kind of light. Jesus takes away the darkness in our hearts and replaces it with love and light. Our light grows brighter the more our faith grows. The more we study God's word, pray, and follow Jesus' example, the more people will recognize Jesus working through us. Soon we have a living light that isn't easily extinguished or turns on and off when our circumstances change.
This download includes BIble lessons or children's sermons, crafts, and learning activities for both younger and older children in the KJV.
Printable Craft and Activity Patterns for this Lesson Include:
23 Pages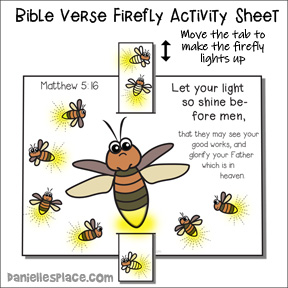 1. Two Bible Lessons – One for Younger Children and One for Older Children
2. Printable Bible Verse Card
3. Matthew 5:16 Bible Verse Coloring Sheet – (Younger Children) – KJV
4. Firefly Bible Verse Activity Sheet – (Younger Children) – KJV
5. Matthew 5:16 Bible Verse Activity Sheet – (Older Children) – KJV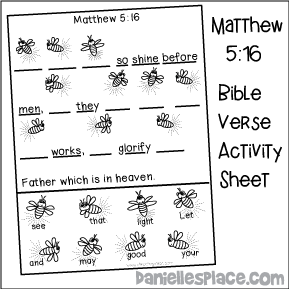 6. Firefly Craft with Bible Verse Review Sheet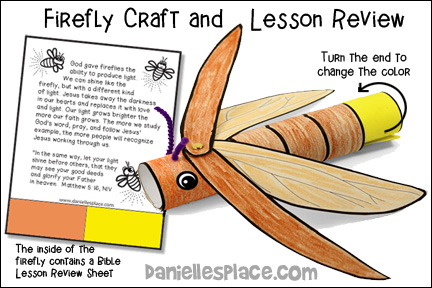 7. Bible Verse Review Toss Game – (Older and Younger Children)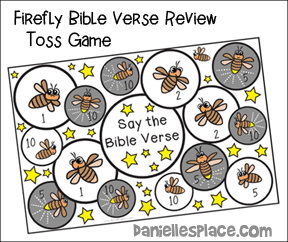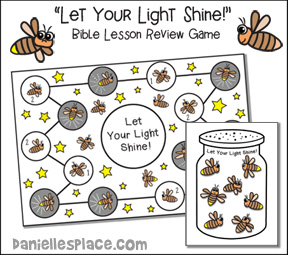 8. "Let Your Light Shine!" Game – Older Children
All the patterns, games, and lessons in this store come from Danielle's Place and are also available through a yearly membership for $23.95.
You can find details about this lesson on the Faith Bible Lesson, Children's Sermon, and Bible Study Page on Danielle's Place of Crafts and Activities.
You must log in and be a buyer of this download to submit a review.