This Bible lessons contain twenty-nine pages including:
Printable Bible Verse Cards for Proverbs 8:33 and Psalm 96:8 – NIV
Early Arrivals Activities
Bible lesson
What Should You Treasure? Treasure Chest with gems Activity Sheet
What Do You Treasure? Survey Activity Sheet
Paper Treasure Hunt Activity
Paper Treasure Box Crafts – One for older children and an easier one for younger children
Treasure Map Craft and Bible Verse Review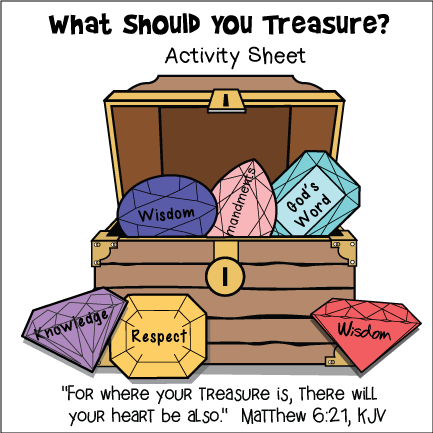 All the patterns, games, and lessons in this store come from Danielle's Place and are also available through a yearly membership for $25.95.
You can find more space-themed crafts on the Finding Treasure Bible Crafts Page on Danielle's Place of Crafts and Activities.
You must log in and be a buyer of this download to submit a review.