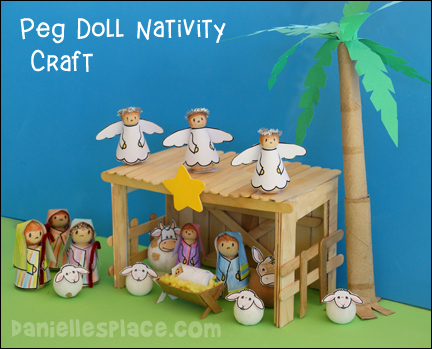 Here's a great craft for children seven and older. Mary and the angels are wearing grass skirts, and the wise men are wearing crowns of Hawaiian flowers. The stable animals are made from round wooden balls.
You can use the colored patterns with Hawaiian designs or use the black and white patterns and add your own Hawaiian designs. Children of all ages will love setting up the nativity scene and playing with the Hawaiian peg dolls.
Thirteen Pages Including: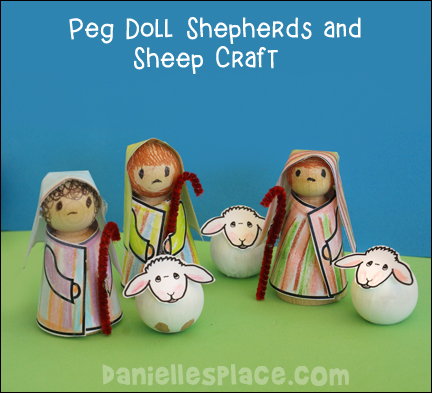 Two Black and White Pages of Patterns.
Direction to make the peg dolls and the craft stick stable.
This craft comes from the  Christmas Nativity Craft Page on Danielle's Place. You can find links to Amazon.com for all the supplies you will need.
You can find a lot more Christmas Crafts similar to this one on Danielle's Place of Crafts and Activities.