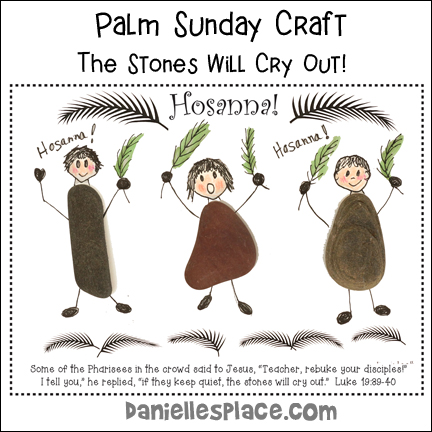 Jesus replied, "If they keep quiet, the stones will cry out!" – Children color rocks with colored pencils and then glue them to the background sheet with the Bible verse 19:39-40.
This craft includes one activity sheet in both KJV and NIV. Children color flat rocks with colored pencils, glue them to the activity sheet and then draw arms, legs, words, and palm branches on the sheet.
All the patterns, games, and lessons in this store come from Danielle's Place and are also available through a yearly membership for $25.95.
You can find more Palm Sunday and Easter crafts on the Palm Sunday Crafts Page and Easter Crafts on Danielle's Place of Crafts and Activities.