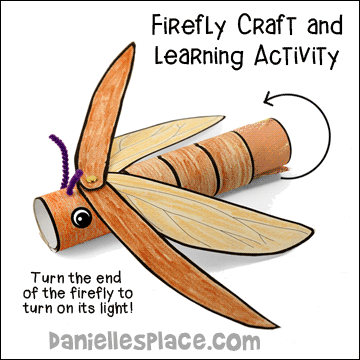 Includes three pages:
Directions
Body Pattern
Wing Pattern and Writing Sheet
Children color the firefly pattern and attach wings and Chenille stem antennae to the body. They then research fireflies and write their findings on the Firefly sheet which is rolled up and inserted into the firefly's body. To make the firefly light up, they turn the inserted sheet around.